Expertise
 Mechanical and Electrical
Oakland Air Control Ltd.'s Mechanical expertise is focused on a building's heating, cooling and ventilation systems. Our Electrical expertise focuses on energy-saving lighting & LEDs, emergency lighting, power systems, uninterruptible power supplies and standby generation.
Fire and security alarm systems also feature here. Our BEMS controls expertise, utilising their ability to optimise asset usage and energy consumption with occupancy requirements, completes our M&E services portfolio.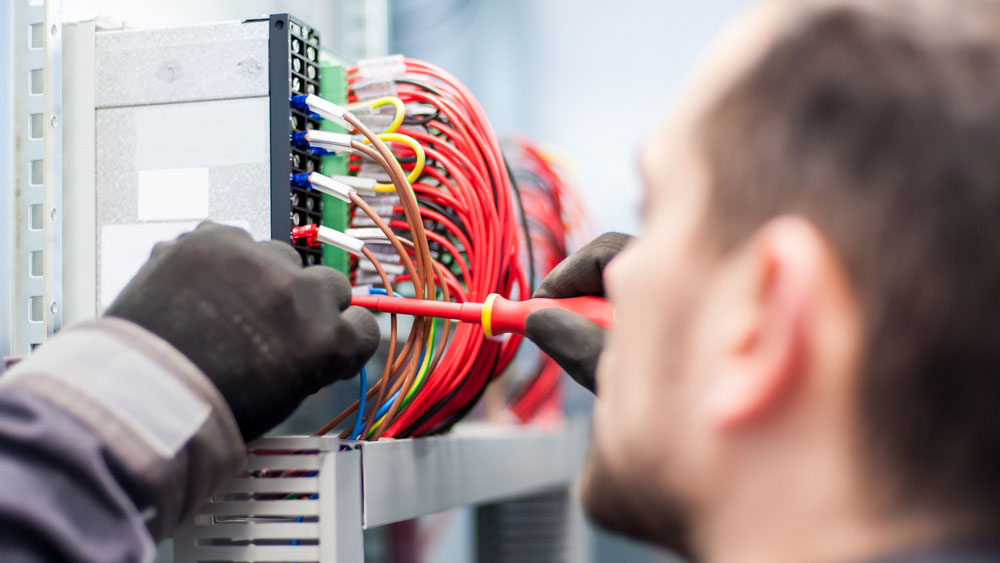 Core to our service offering is HVAC - heating, ventilation and air conditioning. We supply, install, service and maintain HVAC systems installed in commercial, industrial and residential premises. HVAC installations can comprise simple, stand-alone units installed on a wall, in the ceiling, or mounted on the floor. To cool, these installations have to have an outdoor unit to expel heat. These "split" systems form the basis of many HVAC installations in the UK as they are flexible, controllable and cost-effective. Oakland Air Control Ltd. supplies Daikin and Mitsubishi Electric products and because of its partner status is able to offer extended warranties on the equipment it provides. Preferred solutions include the Daikin SkyAir heat pump range and the Mitsubishi Mr.Slim in-room solutions.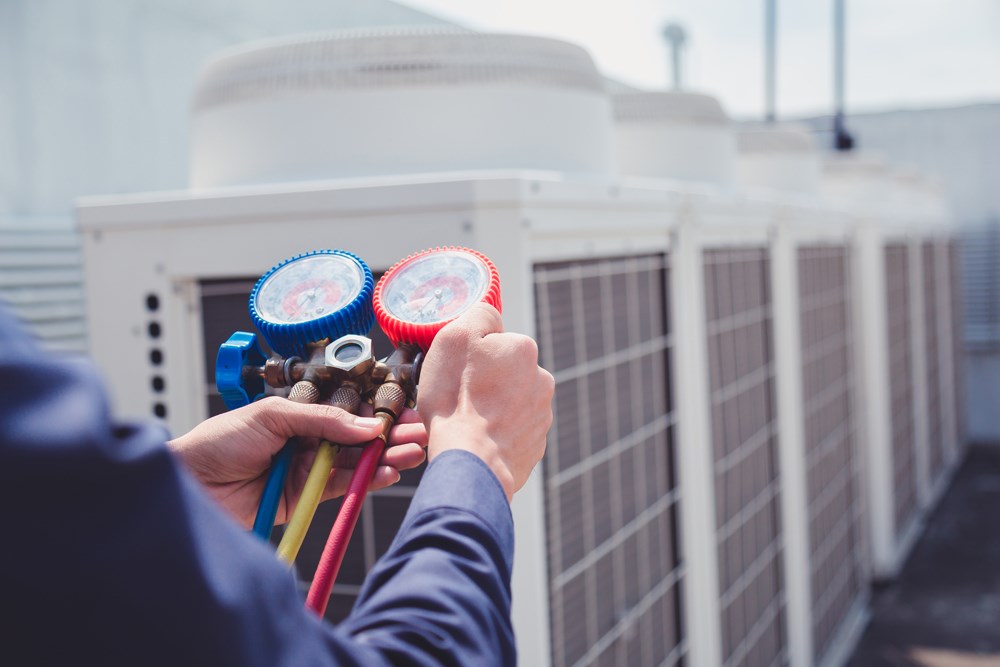 Larger HVAC systems comprise centralised chiller and boiler plant arrangements. Centralised air conditioning units often circulate cooled air through a network of insulated ducts that mix existing air in the building with fresh air to achieve an optimised and healthy climate within a building.
Mechanical and electrical systems help keep the building's occupants safe, healthy and comfortable. It is because of these factors that it is vitally important that M&E systems are correctly specified, appropriately designed, competently installed and thoroughly maintained.
Mechanical and electrical engineering systems consume power and are responsible for carbon emissions. It is important that they are used and controlled optimally. Our integrated approach which uniquely includes BEMS controls expertise, enables us to achieve this comprehensive objective.
M&E engineering at Oakland Air Control Ltd. comprises HVAC, BEMS controls and Electrical products, systems and services.
HVAC comprises the following technical assets: Heat pumps, chillers, split units, cassette units, fan coil units, ductwork, air handling units (AHUs), pipework, filters, calorifiers, boilers, flues, heat exchangers, pumps, fans, inverter drives and valves.
BEMS Controls comprises the following technical assets: Strategy, panels, controllers, inverters, sensors, actuators, valves and accessories.
Electrical comprises the following technical assets: Power systems, lighting, energy-saving LEDs, emergency lighting, low current systems including fire alarms and intruder alarms, uninterruptible power supplies (UPS), standby power generation, fixed wiring, portable appliances and lightning protection.
---
 Environment
At Oakland Air Control Ltd. we realise that running a building is a responsible job. We also appreciate that sometimes some things are taken for granted. Our Environmental services exist to help you keep on top of your legal obligations and to keep you compliant.
Our Environmental services revolve around water, air, fire and infrastructure compliance. We focus on improving and maintaining air quality, protecting against Legionella and inspecting and testing fire alarm systems and extinguishers. Our infrastructure and fabric services cover asbestos detection and petrol/grease interceptors.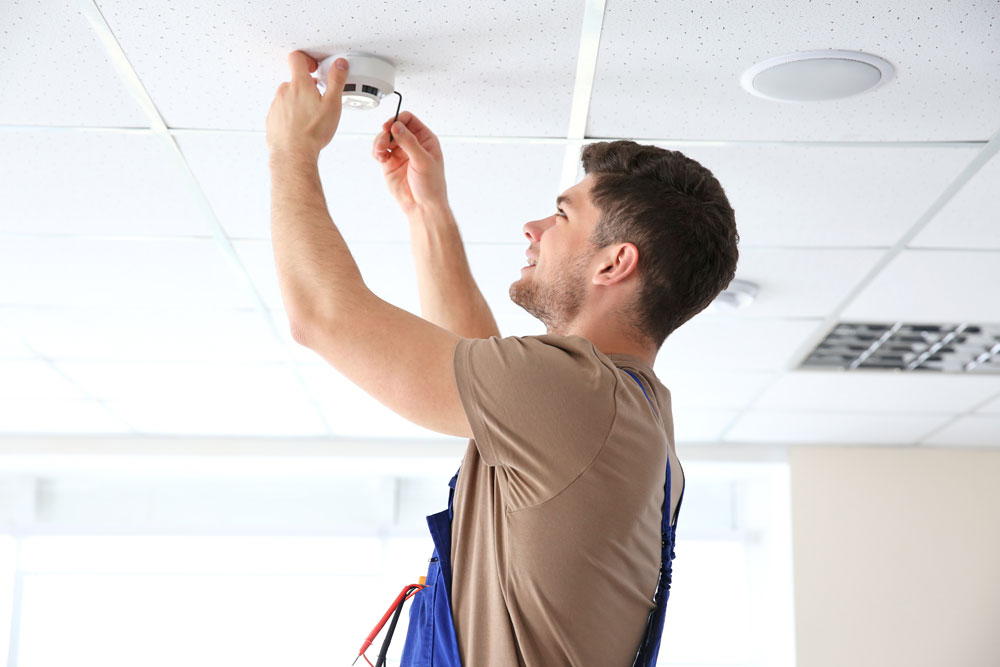 Environmental services at Oakland Air Control Ltd. comprise water, air, fire and infrastructure.
Water comprises the following technical assets: Showerhead disinfection, Legionella/L8, TVC and HWS Temperatures.
Air comprises the following technical assets: Air quality.
Fire comprises the following technical assets: Alarms, extinguishers and sprinkler systems.
Infrastructure comprises the following technical assets: Petrol interceptors, grease interceptors and asbestos.
---
At Height
Our At-Height services include further compliance services associated with the inspection, surveying, testing and maintenance of latchways, lifts, window cleaning cradles and glazing systems in accordance with LOLER - the lifting operations and lifting equipment regulations. These regulations apply to people who own, operate or have control over lifting equipment. As the HSE states "this includes all businesses and organisations whose employees use lifting equipment, whether owned by them or not."
The working at height directive has also changed attitudes and behaviours associated with working at height from ladders to window cleaning cradles.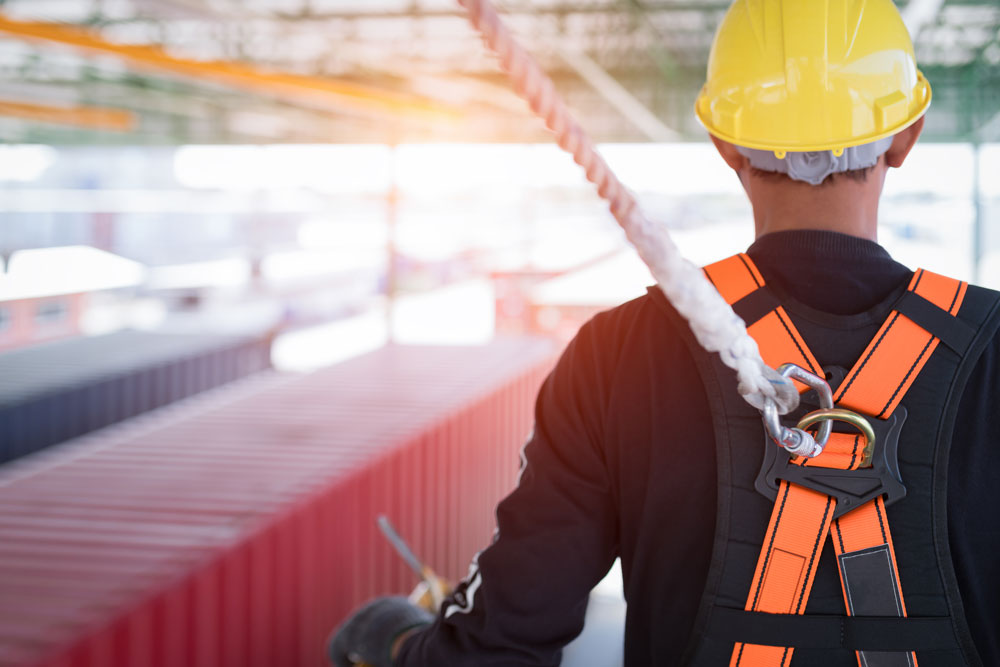 It is vitally important in both cases that systems used to enable human access to structures or assets where the risk of a fall exist are regularly inspected and maintained.
At-Height Systems comprise the following technical assets: Latchways, lifts, window cleaning cradles and glazing.
---
Finance
Through our relationship with Mitsubishi we are able to provide financed solutions to help fund new HVAC equipment installations using their MEL Financing Solution. This could be part of a new build, refurbishment or recommissioning project and enables our customers to enjoy the benefits of a new HVAC installation such as reliability, energy efficiency and lower maintenance costs without tying up your capital.
Recommissioning HVAC equipment in your building could result in more comfortable, temperate spaces, lower energy bills and more reliable operation. The very latest HVAC equipment is greener, better for the environment and quieter in operation than previous equipment. By buying or leasing new equipment with Oakland Air Control Ltd. it is possible that the savings in running cost and maintenance you achieve could go some if not all the way to paying for your new installation.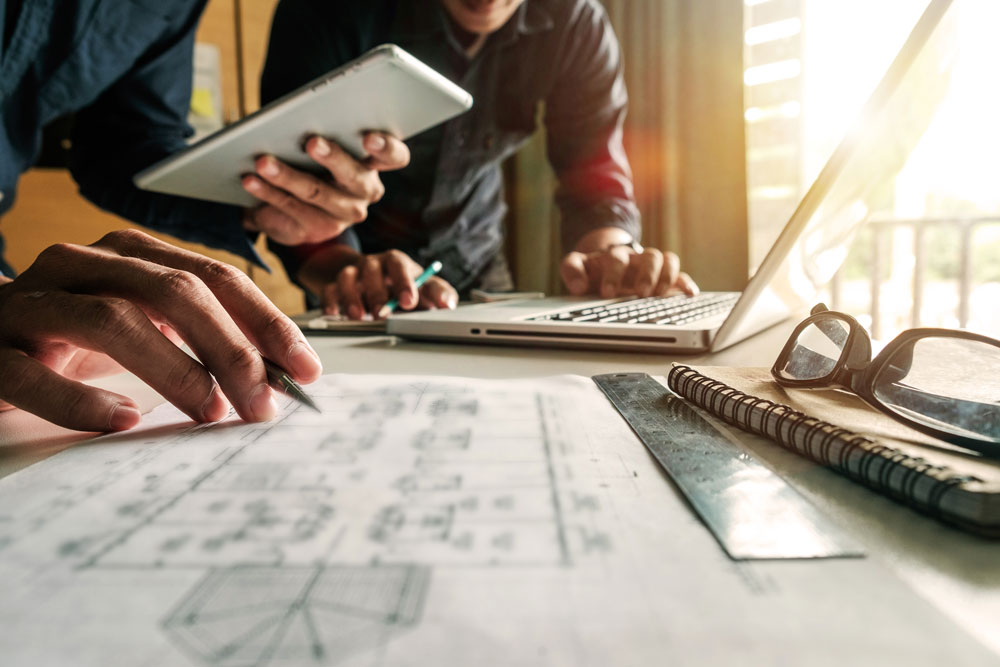 Business benefits include:
No need for debilitating up-front deposits
Improved cash flow
Fixed, regular repayments
Immediate payment to enable works
Get in touch for more information or an instant quote.
---
Facilities Management
Our Integrated Facilities Management Services offering is our fully customisable suite of services that includes some, a combination or all of our capabilities. Our FM Services are oriented around the principles of outsourced Facilities Management with reduced administration and cost-effectiveness being key to what we do.
We believe that combining or "bundling" services should be done to reduce contract administration activities and minimise the interfaces the facilities manager has to handle. However, at Oakland Air Control Ltd. we also think that matching our customers' needs precisely is of greatest importance. To do this we are flexible in what we undertake and honest in terms of our ability to deliver. Whatever it is we do, our aim is delight our customers by providing high levels of service quality in terms of delivery performance, cost and responsiveness.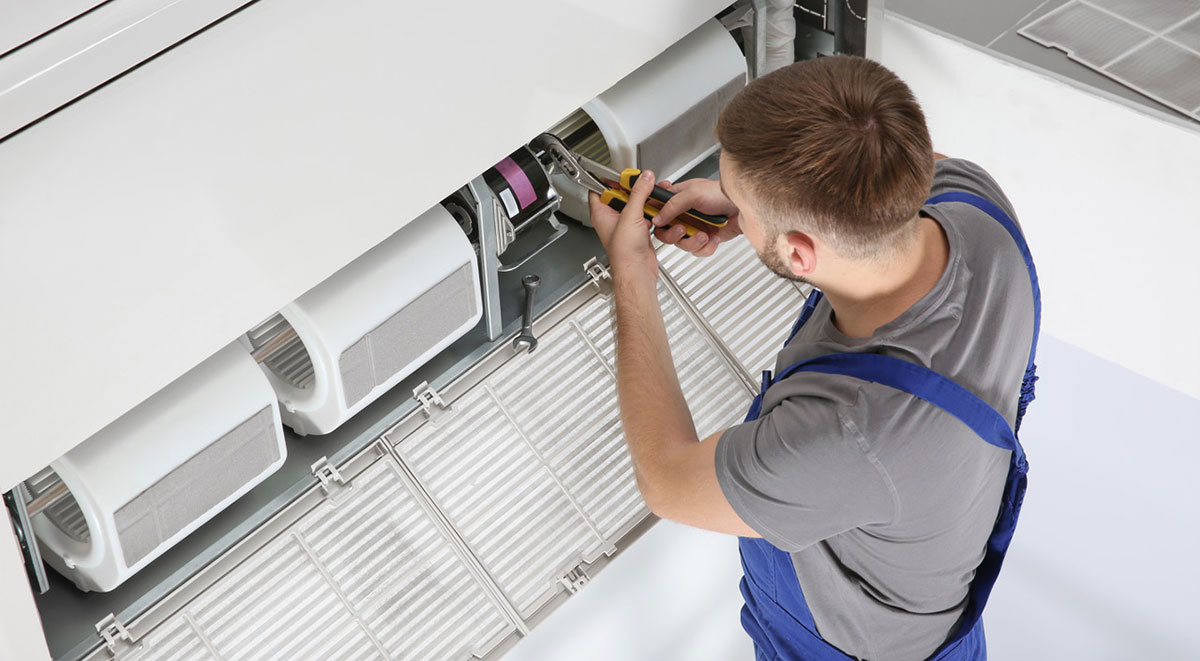 To configure your service requirements visit our Services page for a full listing of our services capabilities.
To discuss or find out more about our Integrated mechanical & electrical, environmental, at-height and financial services get in touch.
For more information on our Facilities Management services click here.
---